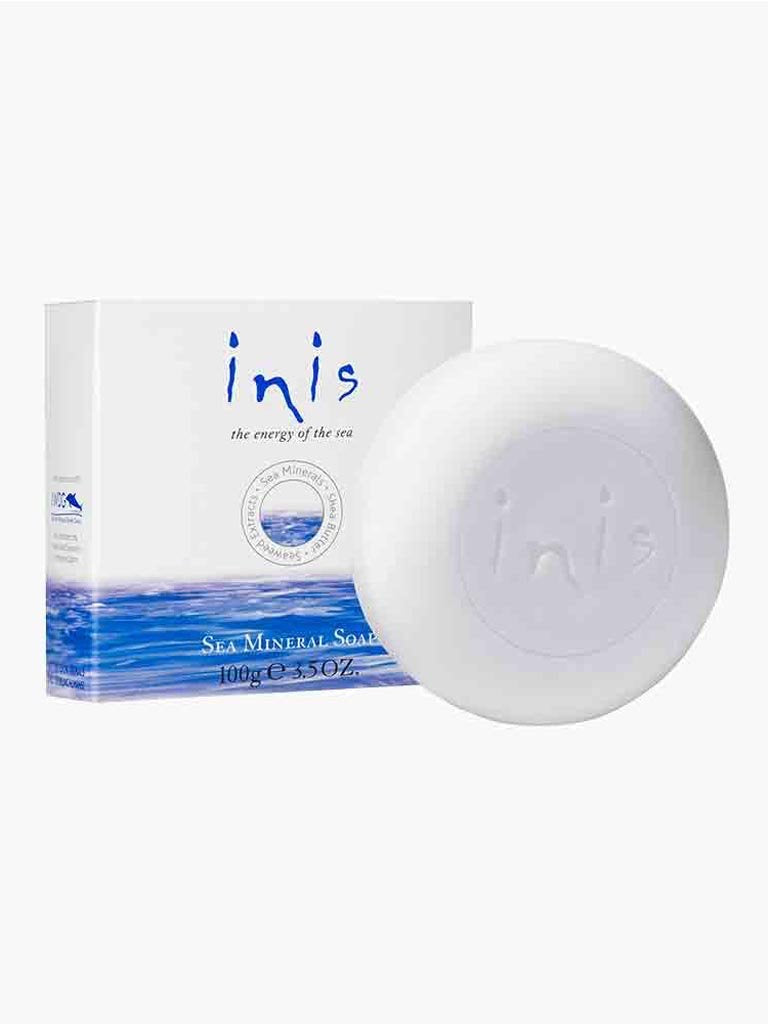 Sea Mineral Bar Soap 3.5 oz
Sea Mineral Bar Soap 3.5oz
Inis sea mineral soap is a triple-milled round soap bar that gently cleanses and leaves skin feeling refreshed.  Energy of the Sea is their signature scent that captures the coolness, clarity and purity of the ocean. Inis contributes to the protection and conservation of Whales and Dolphins.
Paraben free
Shea butter
Pure vegetable ingredients
Seaweed extracts
Never tested on animals
3.5 oz 
A sparkling, Clean Unisex Fragrance that captures the feeling of a perfect sunny day by the sea,
Inis is a boutique brand favorite around the world.
Light and invigorating, the scent of Inis has an extraordinarily wide appeal to all ages, and to both women and men.
Inis is the Irish word for island, and the fragrance was inspired at Roundstone Beach on the western coast of Ireland.
Notes:
Sparkling citrus top notes of Sicilian lemon and marine notes
Heart notes of geranium and lily of the valley
Base notes of sandalwood, oak moss, and light spicy notes of clove that ground the fragrance like warm sand between your toes
The simple frosted bottle allows the purity of the liquid shine through, and the cap is reminscent of two large glass pebbles you might find on a beach.
Made in Ireland
Paraben free
Never tested on animals
---
---
More from this collection