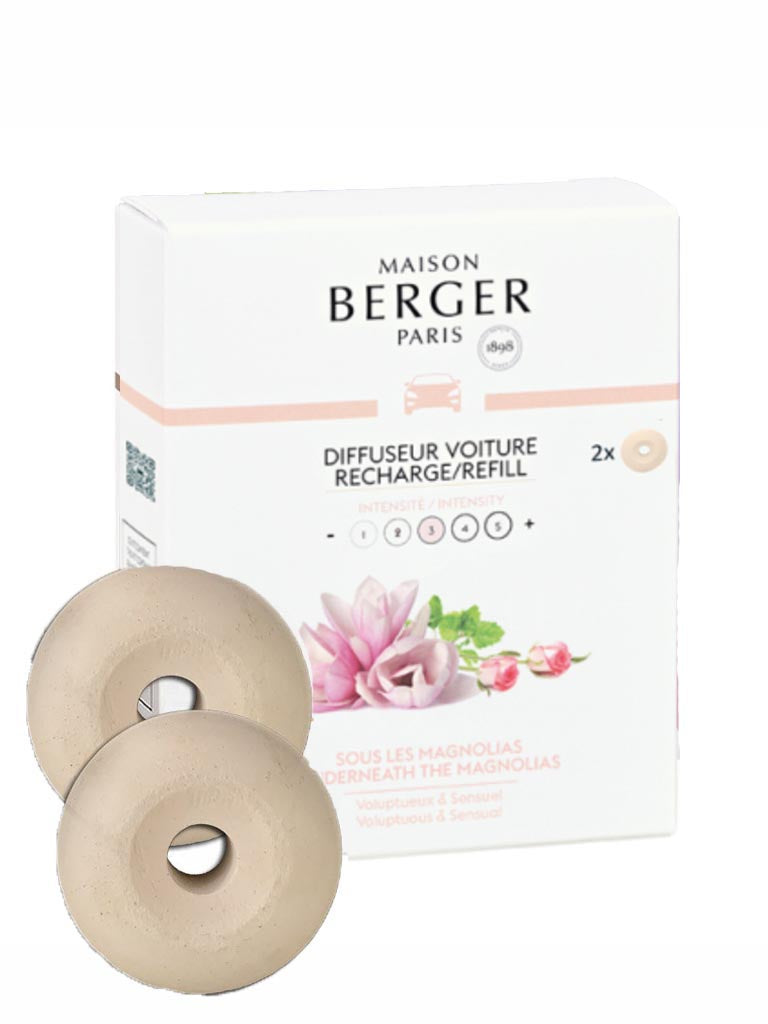 Lampe Berger Car Diffuser Refill - Underneath The Magnolias
Lampe Berger Car Diffusers are Refillable. Each Scented Stone Lasts Up to 30 Days.
Refill included 2 Stones scented with Lampe Berger's fabulous
Underneath the Magnolias
Somewhere between sensuality and provocation lies a floral chypre with fruity and sensual overtones. Feminine and pleasure-seeking, the perfume deploys like an invitation to travel, a series of floral notes that come from a remarkable balance between rose petals, black jasmine, amber and patchouli. The delicate blue flowers of the jacaranda tree sway gently like an elegant dance, enrobed in a distracting veil of musk.
HEAD NOTES
Bulgarian Rose, Lemon
HEART NOTES
Rose of Arabia, Blue Jacaranda, Black Jasmine
BASE NOTES
Patchouli, Amber, Musk
---
---
More from this collection