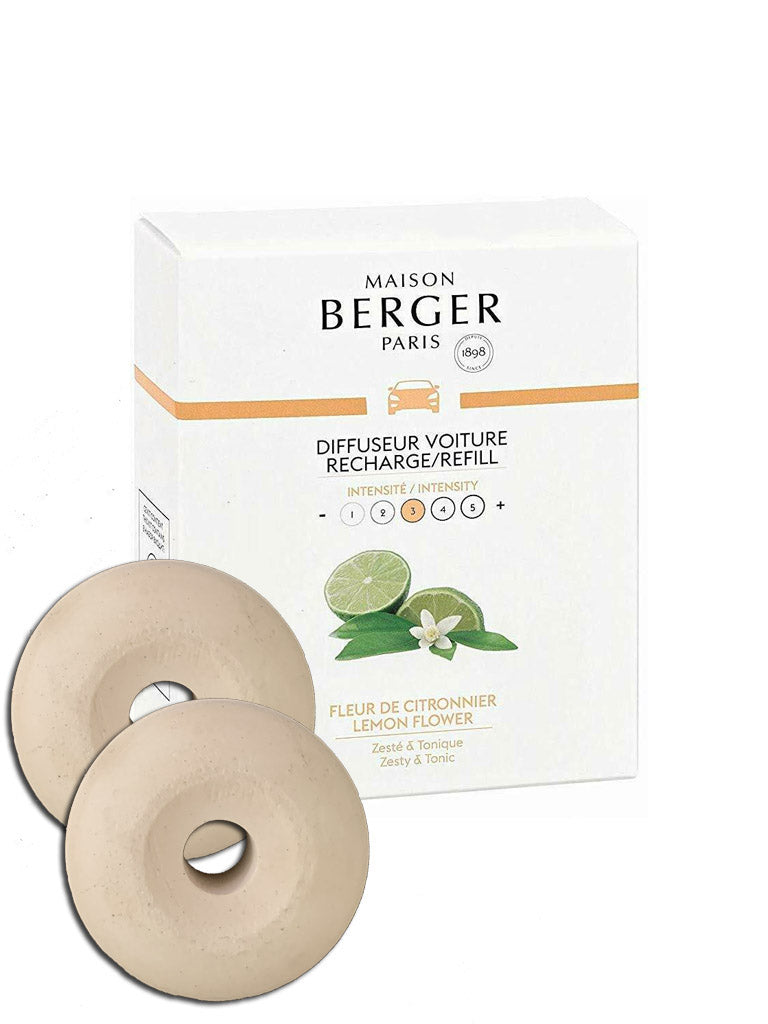 Lampe Berger Car Diffuser Refill - Lemon Flower
Lampe Berger Car Diffusers are Refillable. Each Scented Stone Lasts Up to 30 Days.
Refill included 2 Stones scented with Lampe Berger's fabulous fragrance.
The Lemon Flower Car Diffuser Refills are suitable for anyone who loves citrus fruits. Lemon is blended with orange blossom and lime, for an energetic and fresh fruity blend. The woody scent of vetiver contrasts the whole.
These scents which tease the nostrils have the ability to make you travel far, more particularly to a warm country, without even leaving your seat. Thanks to the energizing effect of the Lemon Flower Car Diffuser Refills, driving will be a pleasure!
Lemon Flower: ( a sweet lemon scent )
Top Notes - lemon, lime
Heart Notes - neroli, lime
Base Notes - vetiver, orange blossom
---
---
More from this collection