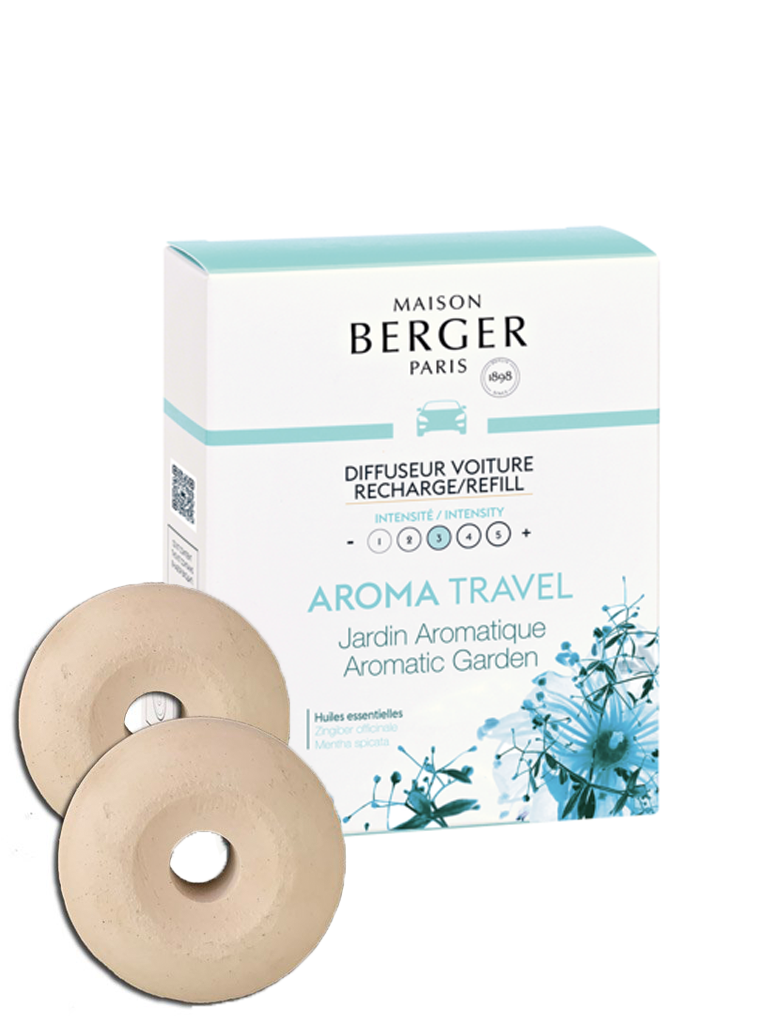 Lampe Berger Car Diffuser Refill - Aroma Travel
Lampe Berger Car Diffusers are Refillable. Each Scented Stone Lasts Up to 30 Days.
Refill included 2 Stones scented with Lampe Berger's fabulous fragrance.
The Aroma Travel Car Diffuser Refills are specifically for people who get ill on car journeys.
The three main olfactory notes in this aromatic garden - peppermint, ginger and amber - help to fight travel sickness. The olfactory composition is enriched in essential oils with anti-nausea virtues.
No need to stress or carry out numerous rituals before getting in the car!
We tested these Aroma Travel Car Diffuser Refills in real-life conditions on 120 people. Result: proven efficiency for more than three people out of four!
Aroma Travel ( Aromatic Garden )
TOP NOTES
Bergamot, Mint, Eucalyptus
HEART NOTES
Tea, Rose, Ginger
---
---
More from this collection