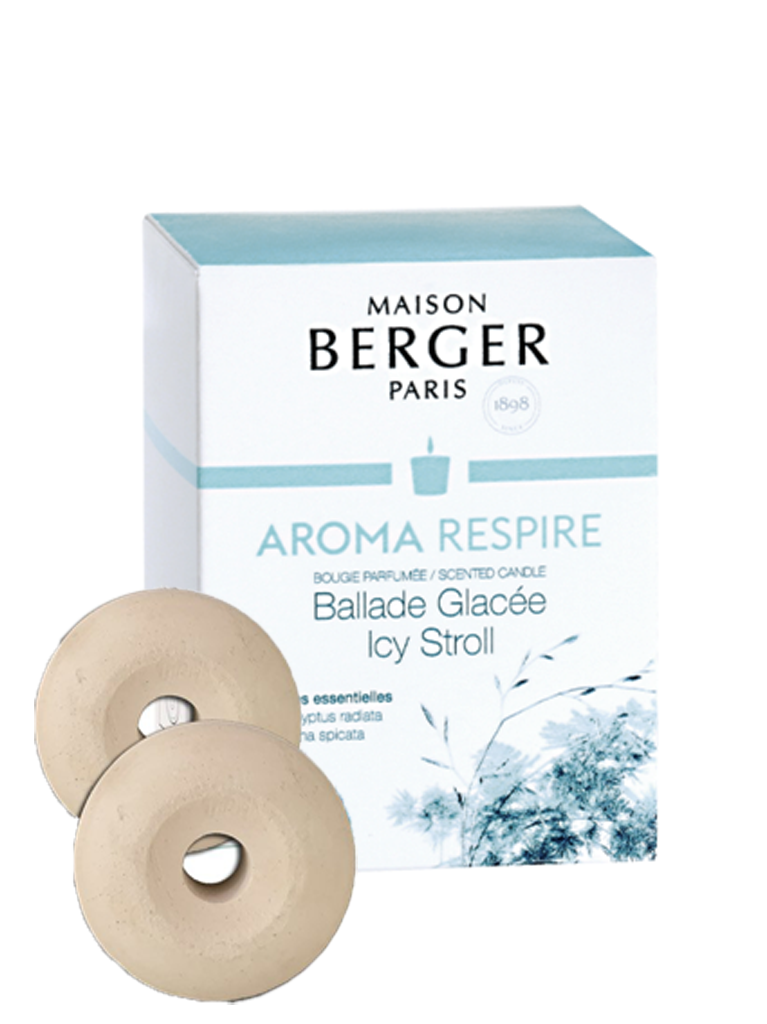 Lampe Berger Car Diffuser Refill - Aroma Respire
Lampe Berger Car Diffusers are Refillable. Each Scented Stone Lasts Up to 30 Days.
Refill included 2 Stones scented with Lampe Berger's fabulous fragrance.
The Aroma Respire Refill diffuses fresh notes - The essential oils of eucalyptus and peppermint promote your Respiratory well-being. The aromas of eucalyptus intertwine with the powerful scents of menthol. The spicy peppermint goes well with the resinous smell of pine needles. The olfactory composition ends on a note of thyme, warm and lively, immediately recognizable. Like a gourmet dish or a very subtle wine, this refreshing aromatic fragrance will delight your sense of smell. 
 TOP NOTES
Eucalyptus, Menthol
HEART NOTES
Pine Needles, Mint
---
---
More from this collection