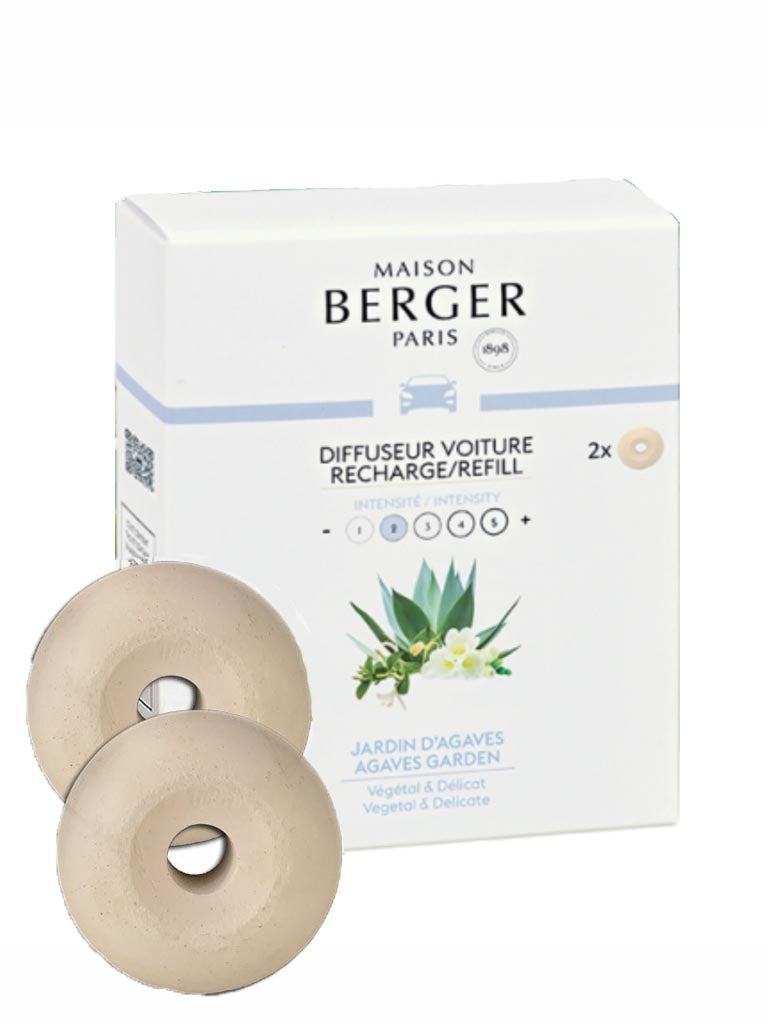 Lampe Berger Car Diffuser Refill - Agaves Garden
Lampe Berger Car Diffusers are Refillable. Each Scented Stone Lasts Up to 30 Days.
Refill included 2 Stones scented with Lampe Berger's fabulous fragrance.
 Agaves Garden
A marriage of gentleness and sparkling warmth for a fragrance with pastoral charm and a certain candid softness. A perfume that can combine the various olfactory notes to create an addiction, interweaving of beautiful raw materials to create sumptuous harmony. In the top notes, the fragrance begins with a transparent and airy assembly of lemon, blue agave and coffee. The notes of white Freesia, honeysuckle and violet set the tone. Little by little, a delicious hint of tender vanilla appears with a broad smile over warmer notes of amber and sandalwood.
HEAD NOTES
Lemon, Coffee, Blue agave
HEART NOTES
Violet, White Freesia, Honeysuckle
BASE NOTES
Amber, Vanilla, Sandalwood
---
---
More from this collection